After browsing the Shanon Schneider Fine Art website click on the artwork that you would like to purchase!  

From the image page select the authenticity (original or giclee) and the size from the drop down boxes to the right of the image.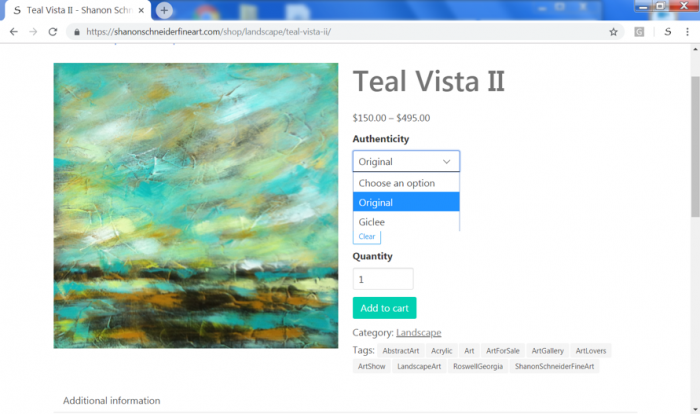 Select Add to cart
If you are done purchasing, click on View Cart on the green tool bar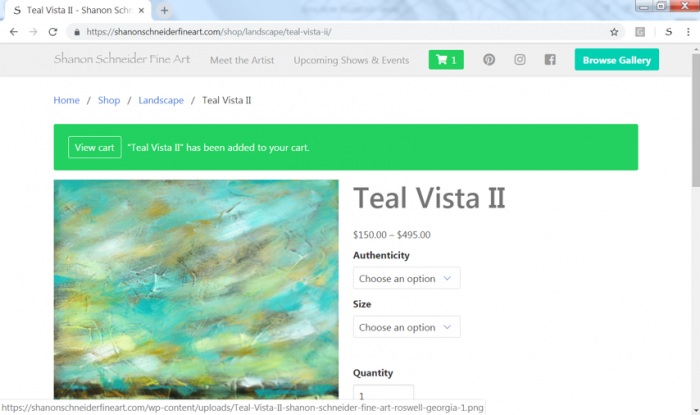 You will now be on the Cart Review Screen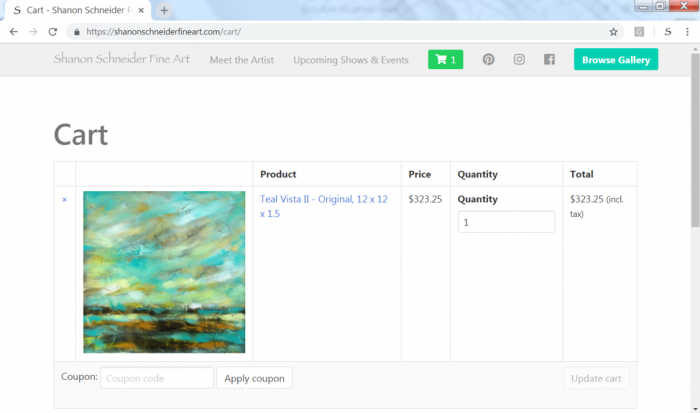 Review your selection for accuracy. Check that you have the correct image, authenticity, and size.
Review your total cost. The price will include 7.75% tax.  Shipping will be free!
Click Proceed to Checkout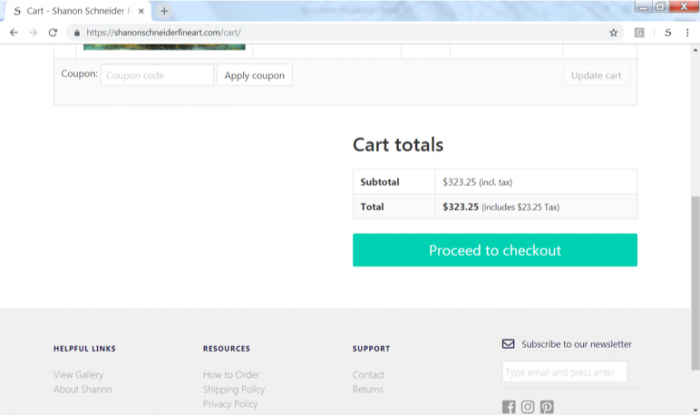 Enter your Billing details, including your name, address, phone number and email address.
If you are shipping to another location click that box and you will be prompted to enter the other shipping address.
Order notes are available if you have specific instructions that you would like conveyed with your order.
Complete the credit card information below your order summary.
Review your order for accuracy.
Click on green Place Order button once on the bottom right of the screen.
You will receive an order confirmation screen after your order has processed.
You will also receive an order confirmation email shortly after your transaction processes.
*If you would like to exit out of the checkout process and empty your cart at any time prior to placing your order simply click on the green cart icon and then click on the X to the left of the image and your cart will be emptied.